Ozone O3 Decomposition Catalyst Introduction:
Minstrong Ozone O3 decomposition catalyst is a catalyst made up of active composite metal oxide.
It can destroy ozone O3 which in waste water or in other gas.
It has the characteristics of low cost and high catalytic performance, also widely used in gas masks, refuge chambers, self-rescue breathing apparatus and others.
Ozone O3 Decomposition Catalyst Technical Data:
Minstrong Ozone O3 Decomposition Catalyst Technical Data

Ozone removal efficiency

100%

Effective Constituent

80% min

Surface Area

200 ㎡/g min

Strength

45 N/cm min

Moisture

3% max

Type

Powder, Columnar Pellet, Granular Particle Size, Spherality ball, honeycomb

Note: technical data above is regular ozone decomposition catalyst, higher technical data can be customized.
Ozone O3 Decomposition Catalyst Packing & Delivery:
General Packing: 30KG in iron barrel with plastic lining on pallet
Packing based on user's needs.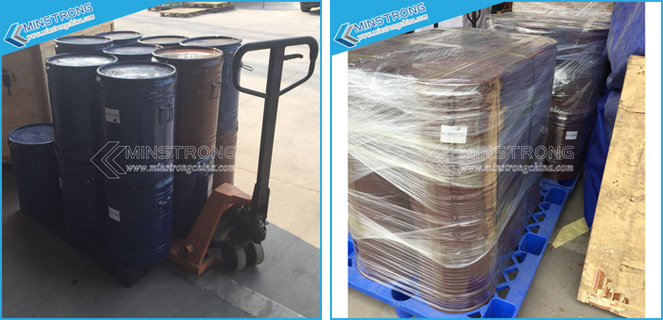 For quantity below 2 tons, we can deliver the hopcalite catalyst within 7 days.
Shipping Port: Guangzhou/Shanghai/other port as request
Air transportation, ocean transporation and railway transportation are available.
Ozone O3 Decomposition Catalyst
Sample:
In order to help you know our products better, our factory would like to offer free sample by express air courier after mutual communication.
Ozone O3 Decomposition Catalyst
Price:
Ozone O3 Catalyst price varies from different types, application and technical data, the price range is about 18 USD/KG to 30 USD/KG.Please contact our sales for detailed and newest price.